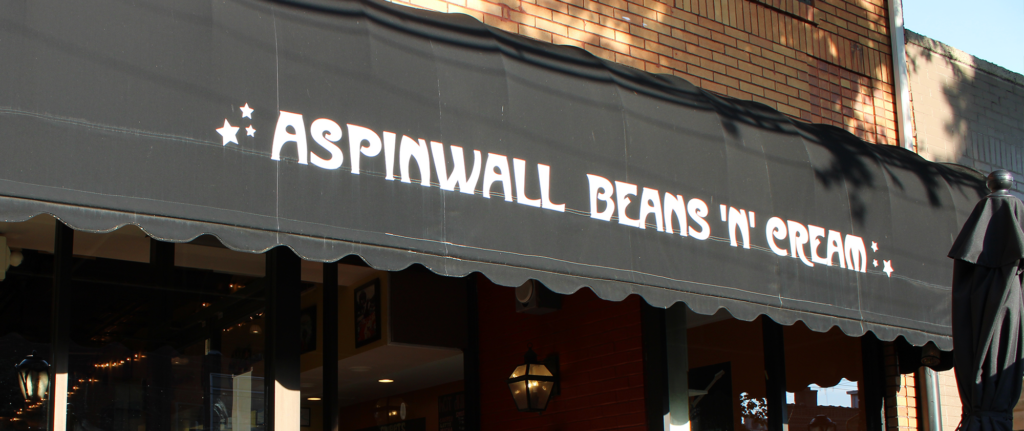 ABC has a rich history of serving the families of Aspinwall and surrounding neighborhoods over the past 15 years.

Pete Sanida purchased the business in the summer of 2019 with an extensive background in the coffee industry. In his early 20s, Pete brought coffee to the Golden Triangle of Pittsburgh beginning in 1990 when he founded Cool Beans Coffee Company.
At its height, Cool Beans consisted of 13 coffee shops featuring specialty coffees, ice cream, baked goods, and light lunch fare located in downtown Pittsburgh, Station Square, and Allegheny Center Mall(now known as Nova Place) for 27 years.
For more than 30 years Pete's passion has been providing simple pleasures in the form of quality coffee beverages and on the go foods.
Our staff is a team of over qualified people bringing over 40 years experience in both the coffee and restaurant industry. It all starts at the top with our manager, Elizabeth Thiel, who has been with ABC for 11 years and managed the shop for the past 8 years.
ABC prides itself in working together with other local businesses to bring the best quality products to its customers. This includes freshly roasted coffee from Nicholas Coffee Company which has been importing and exporting coffee, tea, and other goods in Pittsburgh's Market Square for more than 100 years.
For those looking for a cold treat, ABC brings in handmade ice cream from Dave and Andy's, who has been making homemade ice cream in Oakland, PA since 1983.
You may find us at:
16 Brilliant Ave, Aspinwall, PA 15215
M-FRI: 6:30am – 3pm
SAT: 7:30am – 3pm
SUN: 7:30am – 3pm
IMPORTANT HOLIDAY HOURS:
Christmas Eve (12/24/22): 7:30 – 1pm
Christmas Day (12/25/22): CLOSED
Day After Christmas (12/26/22): 8am – 2pm